Food & Wine
Check out our latest Food Menu
Since opening, Praelum's customers have kept coming back for our mouthwatering, French-inspired European cuisine.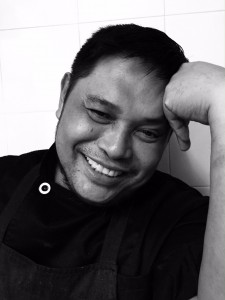 Feeding hungry wine-lovers since 2011, Praelum's kitchen brigade include Head Chef Venkat from India, and Jose Calderon from Phillipines. With a combined culinary experience of more than 30 years abroad in America, Europe and Asia, the 2-man team can constantly be heard banging pans and engaging in "friendly" banter behind our kitchen door.
Walk by, take a peek through the glass, bring an empty stomach and some safety goggles.
Wine
Wine is the reason we started Praelum.
We have our own walk-in cellar which houses about 1000 bottles of carefully procured vino. Wines are sold by-the-glass via the Enomatic® and Coravin™ wine preservation systems. Our Sommeliers are also happy to advise you on the availability of other wines available by the bottle and by the glass. The bottle list changes weekly, with new wines being added every single time you step into Praelum.
We are one of less than 10 establishments awarded the "Silver" Standard Wine List by Wine & Dine Magazine continuously for the last 3 years.
Please contact us for our latest Wine List.
 
®Enomatic Selection
The Enomatic® wine preservation system, from Italy, allows opened wines to be kept fresh for up to 3 weeks. Praelum rotates our selection weekly and up to 16 wines are available. Sizes come in 25ml, 75ml and 150ml serves. Ask our Somms for their picks and recommendations to suit your palate.


Our Coravin™ fine wines selection
In partnership with one of the best providers of fine wines in Singapore, Fine Wines SG, Praelum brings you a selection of 3 luxury wines by the glass every month. Enquire within for the current selection and prices.


Learn-a-Drink
Every week, our Sommeliers search for an interesting beverage to showcase. Enquire within for this week's selection and serving method.